Resources
We Will Fight to Protect Your Rights, Freedom & Future
If you're facing a serious legal accusation in Atlanta, getting to know the Georgia court system is important. Our criminal defense team is here to help you understand the legal process ahead. To learn more, review the information below or contact our office and schedule your initial case evaluation with a member of our firm.
Diagram of the Georgia Court System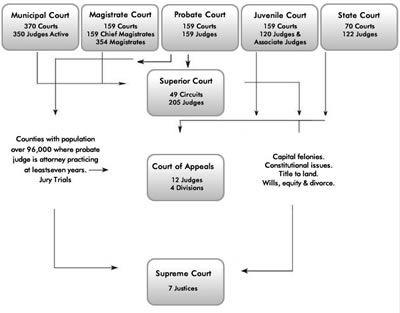 Classes of Georgia Courts
Why Choose Our Firm?
We Have the Desire to Fight
Howard J. Weintraub and Benjamin B. Alper have a 10.0 Superb Rating by Avvo

Howard J. Weintraub Has Received Commendations From the FBI, IRS, & U.S. Attorney General

Our Firm Has Over 55 Years of Combined Legal Experience

Howard J. Weintraub is an Experienced Former Federal Prosecutor